Artifact↬Homes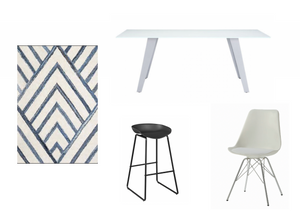 Rental
Includes: 
8x White Cap Dining Chairs
4x Modern Black Counter Stools
1x Zephyr Steel and Glass Dining Room Table
1x Ocean Blue and White Rug
Complete the look for
Dining Room Collection
Your room is unique! And so should be it's greenery.
Add some plants to your package, provided by our partner Leon And George.